4WD Courses

Basic 4WD Training
The TLCC Basic 4WD Course consists of three Driver Training Modules. When you first join the TLCC, your membership is Provisional and it is a requirement of full membership that all three driver training modules be completed within 3 months of joining the club.
It is also a requirement that Driver Training must be completed before you access the Club property's or attend any social event held on Club lands.

For full details and course dates, visit the 4WD Training page
Advanced Driver Training/Advanced Recovery
This course is mandatory for people wanting to become Driver Trainers and/or join the TLCC Recovery Team. Under the watchful eye of our Trainers, learn how to tackle some of the harder tracks at Willowglen. This course is top of the range in difficulty, skill and vehicle preparation. You will learn and practice a number of the more advanced vehicle recovery techniques such as safely rolling a vehicle from its roof back onto its wheels without damaging it (too much). There will also be lots of two and three vehicle winching. The driving portion involves some of the harder tracks at Willowglen and recovery and/or winching during this course should be anticipated - definitely a course for the more adventurous.
Cost: Free
Location: Willowglen
Duration: 2 Days
Upcoming Dates ~
Advanced Recovery Training
Advanced Recovery teaches the vehicle recovery skills you may need when your 4WD trips become more challenging.
Once you have completed this course, you can also elect to become a member of the TLCC Recovery Team, which performs the recoveries for a number of 4WD competition events including our own Willowglen Challenge, the Nissan Trials, Tuff Truck Challenge and the Woodpecker Challenge.
Cost: Free
Location: Willowglen
Duration: 1 Day
Upcoming Dates ~
First Aid Course
The Club organises a First Aid Course on behalf of Club Members, by an External Training Organisation.
Cost: $130.00 per person, non refundable.
Location: Willowglen
Duration: 1 (10 Hour) Day
Upcoming Dates ~
Auto Electrical Workshop
This course is designed for members to learn how to wire up accessories in a vehicle.
This course also covers solar systems for vehicles.
The course will cover the theory around wire sizes, fuses, aerial cables and techniques, as well as the opportunity to work on your own vehicles with guidance.
Basic electrical tools that are recommended you bring along include a soldering iron, wire cutters and pliers. Bring whatever materials you think you may need.
Cost: Free
Location: TBA
Duration: 1 Day
Upcoming Dates ~
Chainsaw Training
Promotes a high emphasis on safety; this course is delivered by professional chainsaw operators. You will need to bring your own chainsaw to the practical part of the course. The chainsaw is the most lethal item one can use without a licence.
Theory will be held on the Wednesday night prior to the weekend and we will cover the theory and everything that you need to bring for the weekend. The Theory is at Yagoona and starts at 7.30pm. As the venue is a Club, there is the usual dress code, which includes no vests or thongs.
Practical training is on the following weekend at Willowglen (Saturday and Sunday).
Topics include ~
Saw safety
Clothing
First Aid
Starting Procedures
Use
Fuels
Maintenance
Chain Sharpening
Cost: Free
Location: Theory Yagoona, Practical Willowglen
Duration: 2 Days
Upcoming Dates ~
Communications Training
The Communications course covers the operation of 27 MHz and UHF CB style radios as well as HF, satellite phones, mobile phones and EPIRBS. You don't need your own radio to participate and learn. This course is very practical and many calls are made on the various radios.
Cost: Free
Location: Willowglen
Duration: 1 Day
Upcoming Dates ~
Fire Fighting Training
Run in conjunction with the Windellama Rural Fire Service in and around Willowglen.
Cost: Free
Location: Willowglen
Duration: 1 Day
Upcoming Dates ~
No events found.
GPS Training
The "Getting the most out of GPS" course is designed for GPS users that are new to using a GPS.
Extensive use of practical exercises throughout the day on YOUR GPS reinforce the features of a GPS. If time permits, the use of software on a PC or laptop is also covered.
Topics include ~
Creating and using way-points
Routes and tracks
Navigating using a GPS
Map reading
GPS settings
Changing screen layouts
An explanation of all those wired and wonderful numbers and graphics
Cost: Free
Location: TBC
Duration: 1 Day
Upcoming Dates ~
No events found.
Hema HN7 GPS Training
This is a 2 day course dedicated to Hema HN7 GPS. The first day will be devoted to the PC software supplied by Hema – this is a customised version of OziExplorer and is used to plan trips. These trips can then be downloaded to the HN7. Actual data from completed trips can also be uploaded to the PC for storage or other analysis. The second day is devoted to the HN7 GPS device – all configuration settings will be discussed as well as the method of using the device on trips. Participants will need to bring their HN7 and a laptop with the HN7 software already installed. p>
Cost: Free
Location: Willowglen
Duration: 2 Days
Upcoming Dates ~
Navigation Training
Navigation course covers some theory and all the practical you wanted to know about GPS and Map reading. This is not a GPS course but rather gives you the details required in order to use a GPS effectively.
Topics include ~
Understanding and reading topographic maps
Map co-ordinates
Using a compass
Relating maps to the ground
GPS systems and use
Latitude
Longitude
Way-points
Cost: $15 pp
Location: Koolandilly
Duration: 1 Day
Upcoming Dates ~
No events found.
Oziexplorer Training
This is an introductory level course. Participants will need their laptop and must have their own LEGAL copy of OziExplorer. OziExplorer allows you to work with maps on the computer screen that you create from scanned or digital maps. Ideal for planning trips for boating, 4 wheel driving, flying, hiking etc and as a real time navigation aid.
Cost: Free
Location: Willowglen
Duration: 1 Day
Upcoming Dates ~
OziexplorerCE Training
OziExplorerCE is used on a wide variety of devices including phones, PDA's, tablets and specially created hardware. To get the most from this course, a hand-held device is preferable to a device permanently mounted in the vehicle.
The course will take participants through all the configuration options and show the settings used by the course presenter during trips.
Cost: Free
Location: Willowglen
Duration: 1 Day
Upcoming Dates ~
Sand Driving Training
Under the scrutiny of our Driver Trainers, you will be instructed in the requirements for safe and successful 4WDing and vehicle recovery in sand conditions. This course is held at Stockton Beach (near Newcastle) as we don't have much sand at Willowglen and we can't quite afford to buy a beach of our own! A fun and educational day for all the family.
Cost: Free
Location: Stockton Beach
Duration: 1 Day
Upcoming Dates ~
Suspension Workshop
Ultimate Suspension at Ingelburn have offered to run a workshop to cover suspension basics and how all the different systems work.
Cost: Free
Location: Ingleburn
Duration: 1 Day
Upcoming Dates ~
No events found.
Towing Course
The towing course covers the legal, theoretical and practical aspects of towing everything from the box trailer to caravans.
You do not need your own trailer or caravan as there are usually a few spare trailers about. Of course if you do have one, bring it along so you can practice using your own trailer or caravan.
Topics include ~
What can be towed
Who can tow
Advantages and disadvantages of towing
Legal requirements
Tow-bars and towing equipment
Electrical, brakes, axles and tyres
Loading
Driving and towing outback
Gas cylinders
Practical driving and reversing
Cost: Free
Location: Willowglen
Duration: 2 Days
Upcoming Dates ~
Trip Leaders Training
You have enjoyed the trips and now would like to lead a trip yourself but lack the confidence. Take this course to learn from the experiences of other trip leaders.
Although you don't need to have completed this course to lead a Club trip, there is a lot of very useful information available through this mentoring program.
This course is highly practical and runs over an evening and two days, commencing at Koolandilly. Much of the fun from the course comes from leading a real trip with lots of encouragement and assistance from very experienced trip leaders.
There will be a number of challenges thrown in that are designed to build your confidence, decision-making skills and flexibility.
Topics include ~
Selecting an appropriate trip
Planning
Taking Bookings
Meeting Point Convoy procedures
Communication procedures
Recoveries and Breakdowns
Itinerary Changes
People Problems
Trip Reports
Cost: Free
Location: Koolandilly
Duration: 2 Days
Upcoming Dates ~
No events found.
Trip Preparation & Camping Training
This course is especially designed for the new members. We understand that buying a 4WD doesn't automatically make you a camping expert. You will get practical advice on what to consider taking for different sorts of trips.
Topics include ~
Selection of Camping gear
Camping etiquette
Camp cooking
Vehicle preparation
Trip preparation
Bush activities
Cost: Free
Location: Willowglen
Duration: 2 Days
Upcoming Dates ~
No events found.
Vehicle Preparation & Maintenance
An essential course teaching the most important issues for safe and hassle free 4WD touring. It is designed for non-mechanical people to learn how to prepare a vehicle and to anticipate and manage maintenance issues as they may occur on a trip. Tools are not required.
Cost: Free
Location: Koolandilly
Duration: 1 Day
Upcoming Dates ~
No events found.
Wheel Bearing Training
This workshop will cover the repacking of the front axle wheel bearings and front axle rebuild of IFS and soild axle Toyota vehicles.
You must be prepared to get dirty for this workshop.
Cost: Free
Location: Near Windsor. To Be Advised by email one week before the course.
Duration: 1 Day
Upcoming Dates ~
No events found.
Willowglen Challenge 2014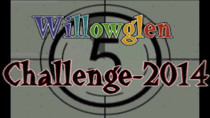 Some highlights from the Willowglen Challenge. Video, photos and editing by Ian Moggs
---
TLCC News
---
4WD Training
Thanks for an amazing weekend. The entire weekend is so well and professionally organised, it is a pleasure to be part of it and watch it evolve over the two days. The training course is a well-oiled machine... to achieve this in a volunteer-run club is not easy, trust me I have seen clubs try and struggle!

Although you were being assessed this weekend, I can tell you that, from a trainee perspective, there was no difference in the professionalism, enthusiasm and delivery from the course in October and this one. So even though you may think you were being more thorough due to the assessment, I thought the October 2016 course was just as thorough!

So well done and a huge 'thank you' from both of us, and your helpers' tremendous efforts, they are very, very much appreciated.
I had such a wonderful time during the weekend.

Credit to you and all the trainers. The whole thing was organised in such a professional way it rival big corporations training program. I can not thank you all enough for the help and instruction and guidance I received. I am sure all the attendees would feel the same.

I look forward to seing you and the trainers in the future activities with the club.
I just wanted to let you know how much fun we had last weekend, it was just fantastic.
I have to compliment you guys on the way the weekend was run, the property and the facilities.
Thank you, looking forward to being a part of the TLCC.
Fantastic club, run by dedicated volunteers. They made us feel so welcome right from the start. The driver training was run professionally and safely. The club has opened up our eyes as well as increased our capabilities as 4WD'ers. Highly recommend to anyone who wants to learn more about their 4WD. Well done everyone involved in the club and thank you.
I just wanted to once again thank all the volunteers for the Driving Training on weekend of the 15th & 16th October 2016. They really went above and beyond and I know everyone who attended was both impressed by the level of knowledge, the quality of the teaching, the organisation and the general feel of the club. The fact this weekend happened with such a high level of quality from volunteer staff has blown me away.
I would also like to take this opportunity to thank Simon and all his team for a very professional and enjoyable weekend... it is my intention to throw myself into "club life" with gusto.
The trainers worked so well as a team, no ego's no big noting - just fantastic information from people who have walked in our shoes :) It was a wonderful training experience.
All the team were knowledgeable and helpful. Outstanding as trainers; good communication skills, organised, able to deal with people from different backgrounds and a great sense of humour.
Sharp learning curve – have increased my knowledge immensely. Thank You.
Fantastic. Found it challenging but informative. It was a real thrill to get through the course. The trainers where highly skilled and dedicated and it is a credit to the club that they are so enthusiastic.
See All Reviews
---