Privacy
Toyota Land Cruiser Club of Australia respects your ability to make informed choices about the collection and use of your personal information. For this reason, all files are strictly confidential and all information is classified.
Toyota Land Cruiser Club of Australia respects your right to privacy. We are bound by National Privacy Principles in the Privacy Act.
We use personal information collected from members and subscribers to inform them of Toyota Land Cruiser Club of Australia News and advance notice of competitions, events, training, socials and any other activity undertaken by the Toyota Land Cruiser Club of Australia - Sydney. We consider that information provided by you to us is important and deserves to be handled with the utmost care.
Willowglen Challenge 2014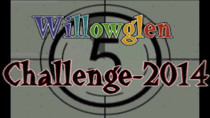 Some highlights from the Willowglen Challenge. Video, photos and editing by Ian Moggs
---
TLCC News
---
Willowglen Challenge
On behalf of the ACT All Terrain Club, I'd like to say thanks for continuing to putting on another great Willowglen Challenge weekend. Willowglen is one of the standout 4WD events that will, hopefully, be around for many years to come. I would also like to say thanks to the Challenge Committee, Stage Marshalls, Officials, Recovery Crews and all those involved. The amount of time and effort that goes into running such an event in not lost on the competitors, and we all really appreciate it. If it wasn't for that time and effort, there wouldn't be a Willowglen. We are already looking forward to next year
Club Member,
ACT All Terrain Club
Thanks to the TLCC for hosting the Willowglen challenge. Tracks were great. Cheers on behalf of the Canobloas club.
Club Member,
Canobolas 4WD Club
On behalf of the On all 4's 4wd club I would like to thank TLCC for another great weekend, we all had a blast. Yet again it was another very well run event
Event Participant,
On All Fours 4WD Club
Just wanted to say well done to the TLCC organising committee, the volunteers, marshals & yourself who have all excelled once again in what we have found to be one of the best run competitions of professional standards in NSW. From both a competitor & spectator point of view, the Macarthur Club members appreciate all the time & effort that goes into the preparation & running an event of this calibre, by your tremendous hard working body of volunteers. We loved every aspect of it all & we look forward to next year already. Please pass on our huge thanks to the Willowglen team on our behalf.

Cheers

Karen Gray
Team Manager
Event Participant,
Macarthur District 4wd Club
To our fellow Competitors – thanks for another great weekend. To be with a group of likeminded people, many of whom have become good friends, enjoying a sport we all love – what better way to spend a few days!! And to see competing teams supporting each other, cheering each other on, offering help when needed and sharing a few laughs at the end of the day is pretty cool. Belinda
Event Participant,
Shellharbour 4x4 Club
Big thanks to the TLCC for another great and well run event.
Event Participant,

Big Thanks to the TLCC and other clubs/competitors for another top weekend.
Event Participant,

See All Reviews
---